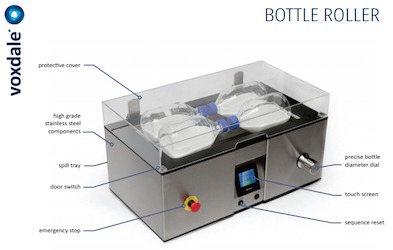 Voxdale Roller Mill
In addition to its activity as a business development consultant, CREDO Business Generators is also active as reseller in the Netherlands for the successful Voxdale Roller Mill.
The Roller Mill is ideal for laboratories carrying out mixing and mixing-tests on a smaller scale. The robust and lockable table-top Roller Mill can accommodate 4 bottles with a diameter of 61 to 130 mm at the same time. More specs information: ShareSlide presentation
Interested to have a talk? Call us for further information!

+31(0)6 83 21 87 84